COVID19
Stay safe!
We have RE-OPENED, and implemented enhanced cleaning procedures and put in place social distancing measures for both members and staff. We communicate regularly with members as the coronavirus pandemic continues. This continues to be an ongoing and constantly evolving situation.
OUR trainers
Highly Experienced
We subscribe to the theory that no one program fits all. Our team of personal trainers can help you maximize your results by designing a fitness program specifically for you.
Memberships
Save up to 10%
Membership has its privileges. Join Moore's Health and Fitness for more health and fitness.
OUR SCHEDULE
Updated Daily
08:45am-9:45am

Silver Sneakers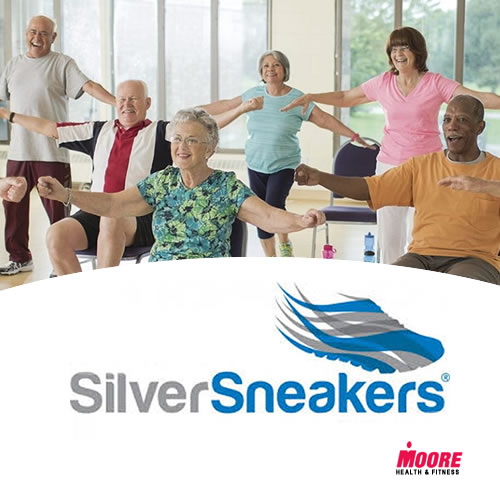 SILVER SNEAKERS
Have fun and move to the music through a variety of exercises designed to increase muscle strength, range of movement and activities for daily living. Hand-held weights, elastic tubing with handles, and a SilverSneakers ball are offered for resistance. A chair is available if needed for seated or standing support.
Program
Tuesday and Thursdays
09:00 am - 10:00 am
Trainer
timetable
classes
WE LOVE KIDS! DUE TO THE COVID PANDEMIC
OUR CHILD CARE FACILITY IS CLOSED!
We don't want you to have any excuses so we provide a clean and safe child care facility for your convenience with your membership.
I love Moore Health & fitness! I can get in and out in 30 minutes. Perfect!

W. Hernandez

I used to hate the gym. When you are overweight and self-conscious, it's not exactly your favorite place to be. With Moore Health & Fitness being a facility that has all the "old Skool" equipment needed to get yourself in shape, I felt very comfortable to go in and bust my butt.

S. Jones

After "graduating" from another large local gym, I knew Moore Health and Fitness was my new home gym. What I found was a very helpful and friendly group of gym employees. My friend even commented on how friendly the staff was on the phone when he called to inquire about membership. The gym itself may not be big, but the staff makes it feel much better than a big gym. As a former member of a large gym, I was highly disappointed in the negative attitudes, lack of personal interaction between the staff and members there. At Moore Health & Fitness, you will be glad to make it your home gym!

Carlfred Giles, IGETITIN Fitness